About Us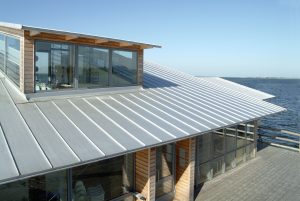 Border Metal Roofing is an Australian owned, family run company specialising in all your roofing needs.   We have vast experience in completing all residential roofing jobs and dealing with all materials.
Border Metal Roofing specialises in all aspects of re-roofing & new roofing and have been offering professional services to homeowners and builders alike.    No job is too big or too small, from guttering jobs, complete re-roofing of existing homes to new roofing of new homes.
OUR EXPERIENCE
Border Metal Roofing is a company made up of dedicated & experienced people and along with good customer service, quality workmanship, quality materials & competitive prices, we will make your roofing experience a pleasant experience.
Border Metal Roofing has 25 years experience and provides quality roofing services to the Tweed Heads  Area and its surrounding suburbs.
The unique weather conditions of this area can be very destructive to metal roofs. Which is why it is crucial that your roof is installed by experienced tradesman who know what they are doing and who guarantee the quality of the work.
OUR PRODUCTS
Border Metal Roofing provides a full range of roofing, cladding and rainwater drainage products. We have access to products with a comprehensive colour range and pass on the warranties provided by each of our high quality suppliers.
We only use the best materials to protect your home and we also offer 5 year workmanship warranty.
OUR LICENSES
Border Metal Roofing are fully licensed, and insured to complete all your metal roofing needs
All our work is carried out in accordance with Australian Standards – AS1562.1. Design and installation of sheet roof and wall cladding – metal.
 Based in Banora Point, Border Metal Roofing offers the following Roofing Services for metal roofs:
Roof Restorations
Roof Extensions