Re-Roofing
If your current roof has rusted, there ar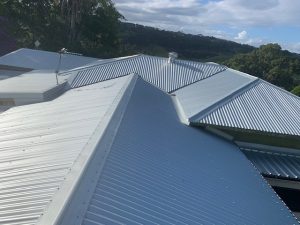 e too many leaks to fix, the materials aren't holding up to the job or you have had da
mage from the weather, you may need to look at replacing your roof.
Significant damage can occur to your property if you delay replacing a damaged roof.

In most instances, a tiled roof can be re-roofed with tiles or metal. However, an original metal roof normally can only be re-roofed using metal replacement. This is due to differences in the roof truss specifications and the fact that tiles are heavier then metal sheets.
*PLEASE NOTE* ALL asbestos roofs need re-roofing and CANNOT be restored.